Why we proudly sell Amana heating and air conditioning products
Amana is the premier brand of Goodman Manufacturing and is designed, engineered, and assembled in the USA.

They invested over 500 million dollars in their Texas technology park, which is the second largest factory under one roof in the United States.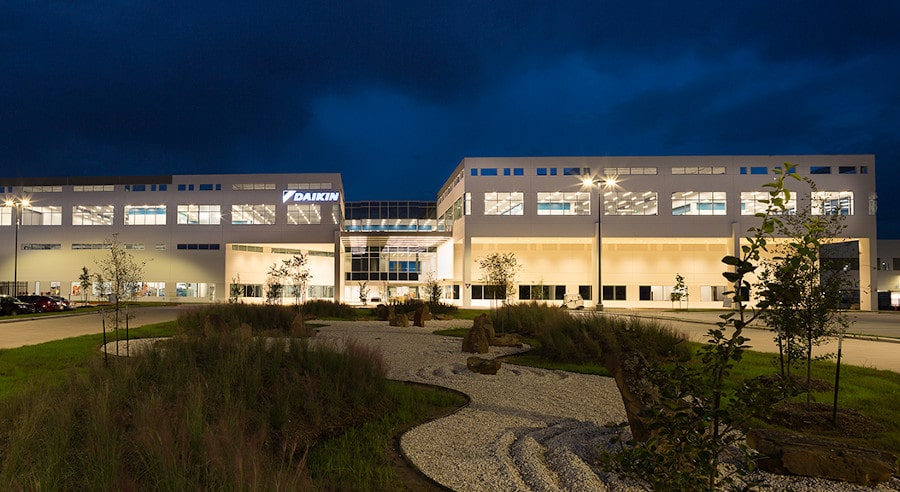 They employ over 7,000 workers at their factory. They have been dedicated to building heating and air conditioning products since 1934. According to 2020 ratings on hvac.com, Amana HVAC systems receive top ratings for their high-quality products and latest technology. The company itself is also recognized for its excellent customer service, with an A+ rating from the Better Business Bureau. Their HVAC products are built to last, so they are able to offer the best warranties in the industry.

Amana's Asure extended service plans are manufacturer backed, not through a 3rd party. Should you sell your home, Amana warranties are transferrable to the new owners, through Asure. Amana's Comfortbridge communicating system is installed inside their equipment, and can communicate with any thermostat. This eliminates the need for an expensive communicating thermostats. Our customers love and trust Amana!
Very good company!! If you are trying to find a good heating and ac company then look no further. Air-Man is one of the best experiences i've ever had with any company that i have dealt with. I would recommend Kenny to anyone.
I found Air-Man through a friend of mine. From my first contact with them on the phone, it was a great experience. Kenny is professional, knowledgeable and prompt. He's my HVAC guy for life!